You can download the latest version of Pocket Plan in the Google Play store here.
The app features new designs and easier functionality for you to plan your finances.
The latest version of Pocket Plan makes it easier than ever for you to view your Financial Freedom Plan.
By simply connecting your bank account you'll have a done for you budget available in the Cash Flow Report. This report tags all of your expenses as Essential, Non-Essential or Savings. This easy to use budget helps you see how much you're spending and where your money is going. The calendar function allows you to review expenses on a weekly, monthly or quarterly basis.
Managing your cash flow is just the first step to financial freedom.
In order to ensure that you'll never outlive your assets you'll need to add all of your financial assets and liabilities. You can do this by adding an account securely through Plaid.
This service provider sends a snapshot of your transactions, balance and account type from your Financial Institution. By connecting your account with Plaid, any transactions will be updated daily so that your cash flow and net worth report stay current.
If you'd like to add financial accounts that don't need to be updated regularly, like a home or business equity, then you can add this by using a manual account. A manual account won't be updated automatically. Instead, you'll need to update the account value manually in order to see any changes.

Once you've added your checking, investment and credit card accounts to your Pocket Plan take a look at your Net Worth.

Your Net Worth Report is a snapshot of your finances. It shows the total value of all of your assets and liabilities. This is a good measure of your financial health.

The latest version of Pocket Plan makes it easy for you to see all of your accounts by institution and allows you to view all liabilities and assets separately.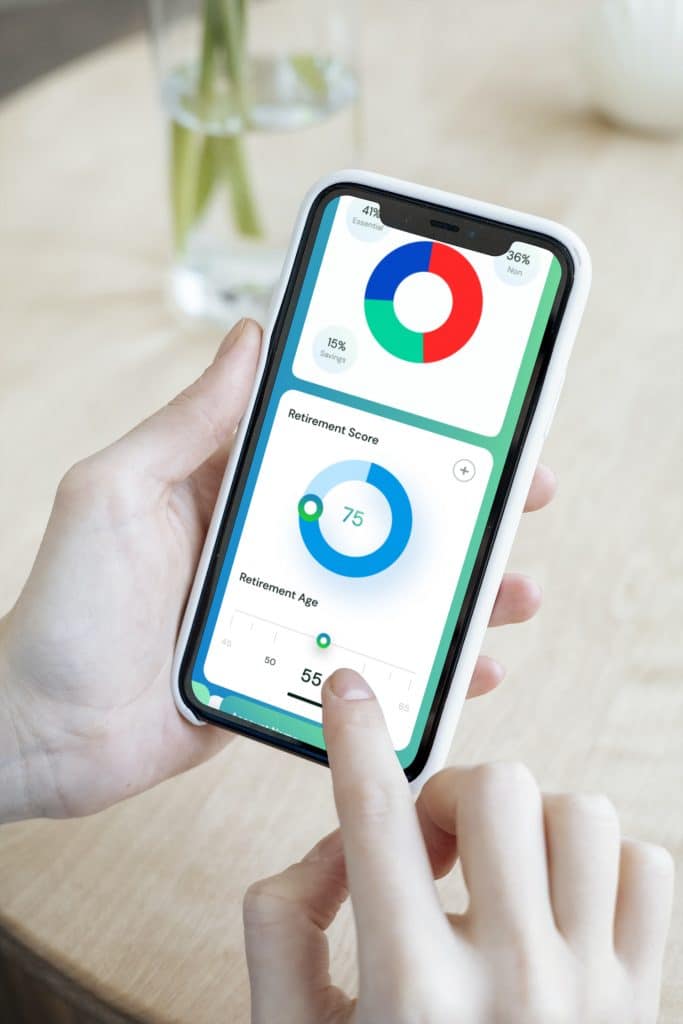 Next, your Retirement Score will give you an estimate of the odds that your money lasts beyond age 86. We chose to measure until age 86 because of the data available from the Social Security Administration's actuary tables. You can measure your life expectancy using their data here.

If you'd like to make any adjustments to your Retirement Score then you can do so using Scenarios. Scenarios allow you to adjust a single or multiple factors in the calculation of how long your money will last. By making a change you can re-calculate your retirement score to test the impact of that change. We've provided you with some default scenarios like Save More, Spend less or Adjust Retirement Age. However, if you'd like additional help with scenarios you can connect with an advisor.

Pocket Plan is excited to help you connect to trusted advisors including Financial Planners, Accountants, Insurance Professionals and Estate Planners. Our goal is to help you build a trusted Board of Advisors who can help you make better decisions. By empowering you with great tools and trusted advisors we believe that we'll fulfill our mission of improving access to and the quality of financial advice.

If you have more questions check out our knowledge base here.

If you still need help, the reach out to our customer support team here.

Happy planning!